Replacing the siding on your home is a major investment in the beauty and resale value of your home. The right choice will save you time and headaches maintaining it; or should I say, not having to maintain it as much. That's what the choices really boil down to; how long can you go, without having to spend time and money maintaining it.
Our weather here in the frozen north plays an important part in this decision as well. Because of the extreme heat and cold swings we can have in any year, paint and caulking are put to the extreme stress test. Most really can't handle it. Paint and caulking crack, lift off the substrate and otherwise become useless for protecting the material underneath. Therefore, eliminating the need to paint should be high on our list of priorities, when making a siding choice.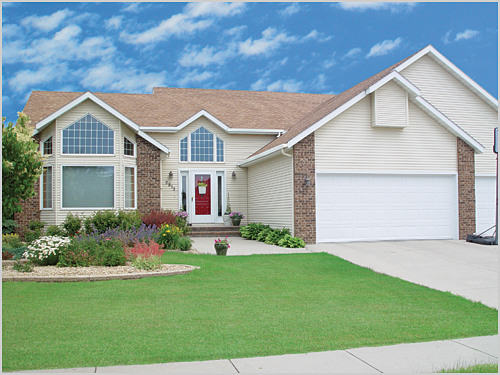 So, here are the top four siding choices for North Dakota. If you're from Florida, they may not help you; but, we're not from Florida.
Any of these siding choices will outlast wood or engineered material clapboard siding, with considerably lower maintenance. Both steel and vinyl siding systems come with matching materials for your soffits and trim, allowing you to cover the whole house, while you're siding. Cleaning them off with a garden hose from time to time will keep them fresh and the colors true.