Expert Door Installation for Hazen, ND, Homeowners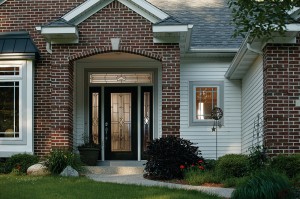 A door is a part of a house that every homeowner in Hazen, ND, uses every day. Unlike a fireplace or even an oven, doors can be used many times daily and sometimes even hourly. Because of how often a door may be utilized, it is important that homeowners select well-made doors that can stand up to daily wear and tear. Substandard doors, which may have a poorly fitting frame, a cheap paint job, or even a weak latch, can lead to annoyance and frustration. At The Window & Door Company, we aim to provide each client with the best
doors to prevent these types of problems and more, which is why we supply ProVia doors. Made with materials of the highest standards, these doors are built to last by master craftsman with decades of experience. We're confident that you'll love using these exceptional doors in your Hazen, ND, home.
Besides being high quality and easy to use, our doors are also aesthetically pleasing. We offer a wide variety of door styles and accessories for homes in Hazen, North Dakota, so that you can customize your doors to fit your home's style, whether old world or modern. We offer endless combinations of glass shapes, glass finishes, handle shapes, hardware finishes, etc., all of which can help you make any type of entryway as cozy or grand as you desire.
Door options that we offer include:
Entry doors
Patio doors
Storm doors
Custom-built doors
Whatever your door needs, you can rely on us to help you choose the best fit for your home in Hazen, North Dakota. Our staff is dedicated to providing excellent customer service, and as a result, many of our clients are referred to us by satisfied customers. Contact us today to discover how our team of qualified professionals can help you find the best door for your Hazen, ND, home.